వరంగల్ లో దారుణం.. ఏడేళ్ల బాలిక పై అత్యాచారం చేసిన పాతికేళ్ల యువకుడు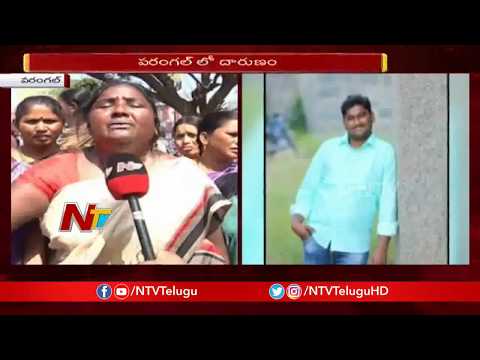 వరంగల్ లో దారుణం.. ఏడేళ్ల బాలిక పై అత్యాచారం చేసిన పాతికేళ్ల యువకుడు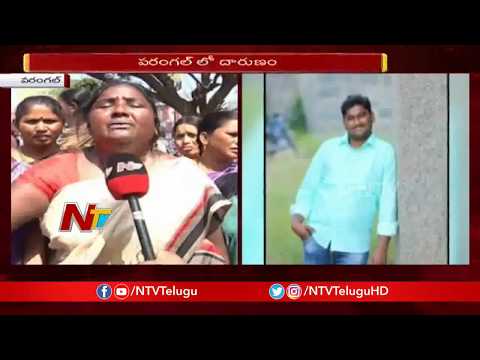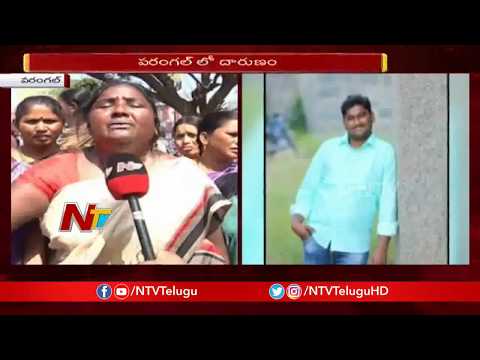 TDP Divyavani Strong Warning to PM Modi in AP CM Chandrababu Delhi Dharma Porata Deeksha
నాదెండ్ల NTRని నిజంగా వెన్నుపోటు పొడిచారా? | Nadendla Bhaskara Rao Responds Over Controversy On Him
Watch నాదెండ్ల NTRని నిజంగా వెన్నుపోటు పొడిచారా? | Nadendla Bhaskara Rao Responds Over Controversy On Him
Advertisement
Recent Random Post:
AP Municipal Administration Minister Botsa Satyanarayana's sensational comments on AP capital city Amaravati and possible change of the capital owing to the floods has courted a major controversy and invited a severe flak from Opposition party. Botsa stated that flood-prone Amaravati is "not safe capital". He said it would incur a lot of additional cost on the government to avoid floods to Amaravati i.e to build dams or canals or to pump up the water through lifting.
Botsa said most of the areas in capital region has a flood threat and the expenditure on Amaravati would be high compared to other regions. He said "all matters" will be discussed in the state cabinet soon. He said the government will soon announce its policy on the same hinting at a possible change of capital region. Botsa's comments got a severe reaction from TDP leaders and BJP leaders.
Ex-Chief Minister Chandrababu Naidu has come down heavily on Botsa for making comments on Amaravati. Calling it as "man-made" flood, Chandrababu alleged that ruling YCP is conspiring against Amaravati and trying to change the capital citing flood threat. Naidu said Amaravati capital can be constructed at very low cost as the land has been pooled from farmers with no cost. He said 8000 acres out of 33,000 acres is surplus land in capital region. After allocating land to infrastructure development, the government can monetize the remaining 8000 acres and use that revenue for the construction of the world-class capital city.
"Polavaram has been stopped. Amaravati has been stopped. Projects have been stopped. No works are going on in the state. The government even stooped low to submerge the crops of farmers. It is a major conspiracy," lamented Chandrababu late in the evening of Tuesday. Chandrababu asked the people of the state to understand such conspiracies of YCP and said TDP will keep on fighting such misdeeds of YCP government. Earlier in the day, Chandrababu has inspected the flood-affected villages and met the farmers. While farmers were all tears with the loss incurred due to flood, Chandrababu said he would standby them and ensure justice is done.
Meanwhile, former Irrigation Minister Devineni Uma has lashed out at the present government calling it as "Daddamma Prabhutvam". Uma said it is an artificial flood created by the state government. Uma said the sacrifices of farmers in capital region who sacrificed 33,000 acres of land to Capital Region under Land Pooling can't be taken for granted.
Alleging it as a major conspiracy to shift AP capital, Uma alleged that suit-boot Jagan Reddy has given instructions from the US and Municipal Minister Botsa is acting as per Jagan's instructions. Uma warned the government that Telugu people won't forgive such politics on the capital. Uma further questioned, "Can't AP deserve a capital city? If Tamil Nadu has Chennai, Karnataka has Bengaluru and Telangana has Hyderabad, can't AP have Amaravati?"
BJP leader Lanka Dinakar slammed minister Botsa's comments and said Union Government has already disbursed Rs 1500 Crore for the construction of AP capital. He said PM Modi himself had attended the inauguration of Amaravati. Dinakar said YCP government is creating a lot of confusion with respect to various projects in the state. Raising suspicion, Dinakar said whether Botsa's comments were just "passing comments" or the "policy decision" as per CM YS Jagan Mohan Reddy's thinking. Looks like, Botsa's comments have created a huge debate among political leaders and common people as the "Shift of Capital" has came out of the blue.