Why Allu Aravind rejects Bollywood bumper offer?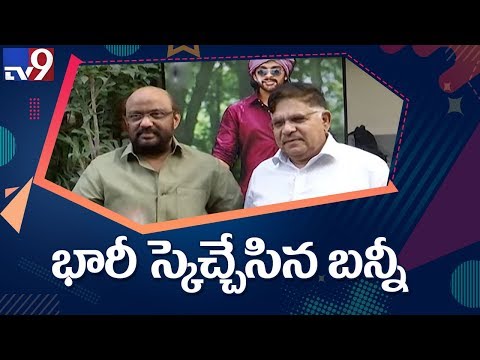 Why Allu Aravind rejects Bollywood bumper offer?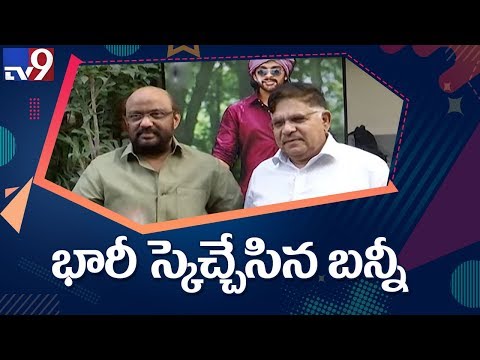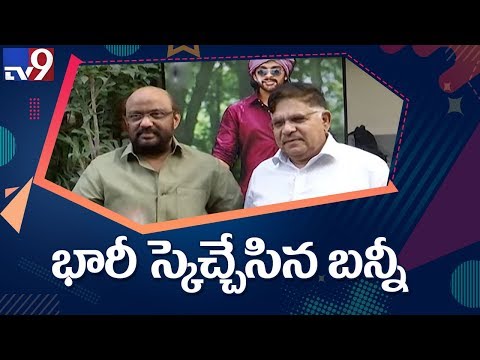 Aranya | Haathi Mere Saathi Official Teaser | Rana Daggubati
సీమలో సేనాని | Janasena Pawan Kalyan's Second-day tour in Kurnool
Watch సీమలో సేనాని | Janasena Pawan Kalyan's Second-day tour in Kurnool
Advertisement
Recent Random Post:
Raj Tarun is awaiting the release of his upcoming film Orey Bujjiga which will be out on digital streaming platform, Aha. The film is all set for its premieres on October 2nd. Here's what the young hero had to say when we caught up with him.
Did you enjoy during the lockdown period?
I can't call it enjoying but I like to be alone whenever possible and thanks to the lockdown, I did get the opportunity to spend some me time. But I prefer to be working as much as possible and there has been an unforeseen delay and that irked me a little.
OreyBujjigaa is your first film to release directly on a OTT platform, how do you feel about it?
Our film was supposed to release in March but got postponed due to lockdown. But it needs to be said that OTT has always been a great platform for movies. I am happy that our film will be out on Aha.
How was it to work with Vijay Kumar Konda and your producer KK Radhamohan?
Vijay became a very good friend of mine and I am planning another film with him. It was a great experience working with him. Taking the financial burden into consideration, I advised Radhamohan garu to release the film on OTT. He is a very sweet person and planned accordingly.
Who's idea was it to release the film on OTT?
It was my idea to be honest. I understood the intensity of the situation and suggested my producer to give the film a OTT release.
A few words about Malavika Nair?
We became the best of friends on the second day itself. She is a great co-star.
There was a controversy about an accident that involved you, what do you have to say about it?
I don't like to speak about it, but I would like to clarify that I was involved in it. However, the entire incident was fabricated, saying I was drunk an all. But I wasn't intoxicated and it honestly wasn't my fault.
Planning to flaunt six-pack abs in the future?
I always try to look like a boy-next-door. If a character demands, I might do so.
There are rumors about your relationship with Hebah, can you clarify it for us?
Not at all. She is a very good friend of mine and will be the same in future as well.
Are you in a relationship now?
Not actually. I was in a relationship with a person not related to movie industry. But I am not in a relationship now.
Any thoughts about marriage?
It will be at least 3-4 years from now.
Your close friends in the industry?
Nikhil, Hehah Patel, and almost all the directors I have worked with.
Do you follow reviews of your films?
I do, but very rarely. I don't take reviews very serious.
Is nepotism existant in Tollywood?
Nope.
If not an actor, what would you have done?
A director, probably.
Dream actor to do a multi-starrer with?
I am huge fan of Mahesh Babu and Jr NTR. I would love to work with them if the script is right.
Planning on starting a production house?
I would like to be associated with cinema and might produce in the future.
Favorite hero?
Mahesh Babu. I have always been a huge fan of him right from my childhood.
A few words about Aha?
They are promoting the film very well and are so very dedicated. I am extremely happy that my film is released on a great platform like Aha.
A few words about Orey Bujjiga?
We have all been through so much in the recent times. All I can say about Orey Bujjiga is it will keep you entertained for two hours and you can enjoy it.
Did you sign any new projects?
I signed 7 films recently. My next will be with Vijay Kumar Konda. More details about my future projects will be out soon.
Recieved any web series offers?
I did receive an offer and I loved it. But due to clash of dates, I had to opt out of it. I am ready to act in web series' in the future.