Sonu Sood's Sister to Contest in Punjab Elections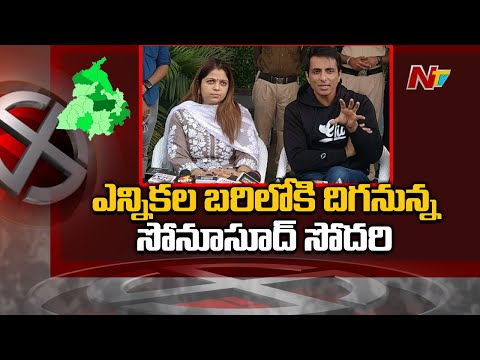 Sonu Sood's Sister to Contest in Punjab Elections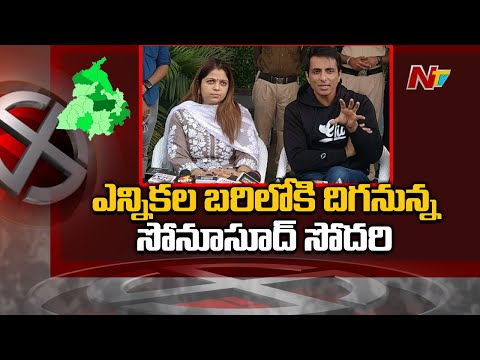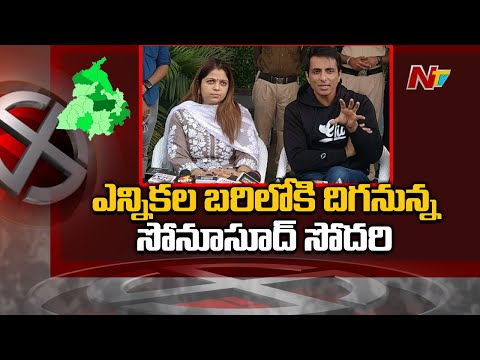 #Drushyam2 – The Case Resumption | Drushyam 2 Update |Venkatesh Daggubati, Meena |Suresh Productions
Akhanda Trailer Roar | Nandamuri Balakrishna | Boyapati Srinu | Thaman S
Watch Akhanda Trailer Roar | Nandamuri Balakrishna | Boyapati Srinu | Thaman S
In the latest episode of Bigg Boss Telugu 5, Sunny and Shanmukh had to swap their positions in level 2 of the ice challenge. The game got disturbed when Priyanka tried to grab balls from Sreerama Chandra's bucket. Sunny grabbed Siri's balls. When she tried to grab it, his bottle fell down which left him annoyed. He decided to play a destructive game.
Shanmukh and Siri moaned in pain due to cold feet. Sreerama Chandra tried to divert Sunny from Siri.
Siri and Sunny fought as her bottle fell down. Sunny picked an argument with Sreerama Chandra and others as well.
Siri, who couldn't endure the pain due to cold feet, broke into tears after the first buzzer.
Shanmukh lost his cool at Siri who cried after the first buzzer. He was unhappy that his friend was 'physically weak'. Sunny was not happy with himself when he thought Shanmukh and Siri are displaying fake affection for Ravi, who got evicted recently.
At night, Priyanka helped Sreerama Chandra heal with some warm water and massage. Bigg Boss had earlier warned the contestants against using hot water.
Sreerama Chandra was taken to the medical room. Sunny felt bad for him. Maanas consoled him saying they have to take good care of the contestants who are suffering from cold feet.
Next morning, Sreerama Chandra got emotional listening to 'Gelupu Thalupule' song. He had sung this song for the housemates in the first week. Priyanka apologised to Sreerama Chandra for recommending hot water.
The housemates then unanimously opted for the focus challenge.
Focus challenge:
The contestants chosen by Bigg Boss had to sit in the garden area, count 29 minutes given without getting distracted, and ring the bell upon finishing the task. The contestant counting 29 mins accurately or even close to it would win the challenge. Sreerama Chandra could participate in the task sitting on his bed as he received medication.
Maanas and Priyanka were chosen for the first round. Shanmukh, Siri, Kajal also tried to distract them besides a few bizarre sounds being played by Bigg Boss. Maanas rang the bell first followed by Priyanka after a while.
Maanas assured to help Sunny in the task. Sunny and Kajal participated in the challenge next. Maanas also counted along with Sunny. Kajal rang the bell first.
Siri, Shanmukh, and Sreerama Chandra participated in the challenge next. Priyanka and Sunny also tried to distract him. Shanmukh rang the bell first followed by Siri and Sreerama Chandra.
Recent Random Post:
Here is an exclusive report on what will be happening in today's episode of Bigg Boss. This report is based on the information straight from the sets of Bigg Boss Telugu 5. The same will be televised later today.
In the bubbles task, Sunny emerges victorious with 7 points. Sriram gets 6 points while Siri gets 4. Shanmukh and Kajal get 3 points each while Priyanka settles for 1 point.
The next task is based on 'Focus' theme. The contestants are divided into two per group and are seated under a clock. Maanas and Priyanka form a group while Sunny – Kajal, Shanmukh – Siri form the other two. Sriram plays the game all on his own.
Maanas wins the second task while Shanmukh comes second. Siri and Sriram come 3rd while Priyanka and Kajal settle for the last two positions respectively.
The overall points tally is:
Manaas 11
Sriram 10
Siri 10
Shanmukh 9
Sunny 8
Kajal 5
Priyanka 5
Kajal and Priyanka come last in the overall points count. The disqualification announcement has been kept on hold and the same will be announced soon.