వీరశేఖర్ వ్యవహారంలో ఎస్సై పై బదిలీ వేటు | Transfer Hunt On SI in Veera Shekhar Case |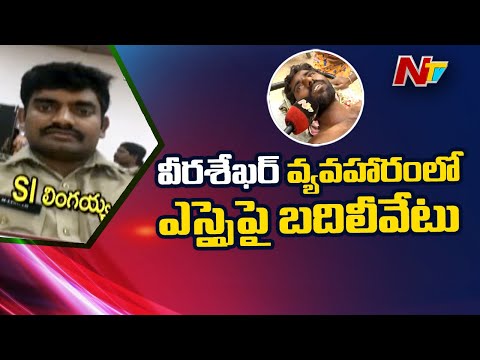 వీరశేఖర్ వ్యవహారంలో ఎస్సై పై బదిలీ వేటు | Transfer Hunt On SI in Veera Shekhar Case |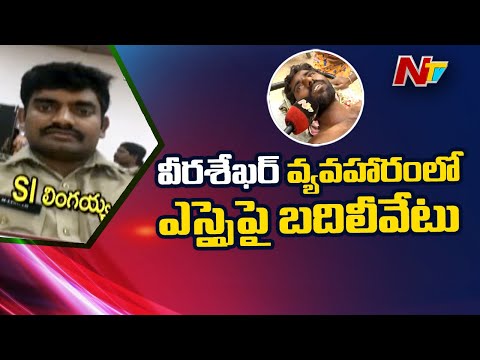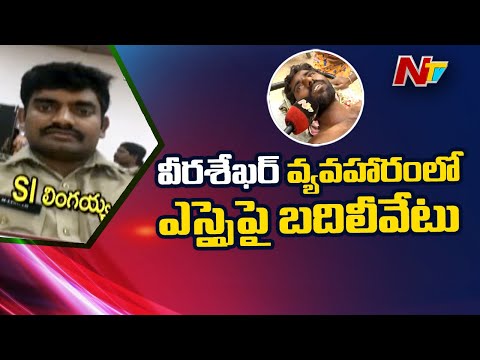 4.30 PM | ETV Telugu News | 12th Nov 2021
#ArjunaPhalguna Teaser | Sree Vishnu, Amritha Aiyer | Teja Marni | Priyadarshan Balasubramanian
#ArjunaPhalguna Teaser | Sree Vishnu, Amritha Aiyer | Teja Marni | Priyadarshan Balasubramanian
Ram Charan is super busy now. He is currently filming for Shankar's political drama RC15 which is being mounted on a lavish scale. He plays a bureaucrat in the film and Bollywood babe Kiara Advani plays the female lead in the same. Now, in his latest interview with a top media portal, Charan has opened up about his forthcoming releases RRR, RC15, and Acharya which are in various stages of production. He dropped a few interesting updates on the release plans and working experiences pertaining to these films.
"Working with my father Chiranjeevi Garu for Acharya has been a surreal experience for me both as an actor and also as a person. I should thank Koratala Siva garu for making it happen with Acharya. The film is a dream come true in so many more ways than one. I play a 40-minute character in the film and I will be seen for the entirety of the second half. My character is that of a comrade who follows the footsteps of a veteran comrade and acts on his command," Charan said when asked about Acharya.
"Working with Rajamouli is like going to a library. He is a walking library. Working with him helps you grow and evolve as an actor. I play Alluri Seetharama Raju in the film. All these three characters have completely different get-ups and nunances. Working on a film of this magnitude is a refreshing experience. RRR will be a big step up in Indian cinema and Rajamouli has carved it with utmost perfection," Charan said.
About RC15, Charan said the Shankar directorial is a full-on political drama with a socially relevant theme and plotline. "I am simply having countless fanboy moments on the sets while shooting for the film. Working with Shankar sir has been a dream-like experience for me personally and I am glad that it is happening with RC15. Being able to emulate his script, his vision, and his project has offered me a new experience altogether. We are planning to release the film in theatres in February 2023."
Charan also seemed excited about kickstarting RRR's promotional campaign starting very soon.
Recent Random Post:
The latest episode of Bigg Boss Telugu Season 5 started with Maanas comforting Kajal who is upset over her spat with Sunny.
Contestants then participated in a promotional task. Kajal and Shanmukh won the Ms & Mr Spicy titles respectively.
Contestants then engaged in a task where they got introspective about their BB journey so far and shared about the things they've learned about themselves after stepping into the Bigg house. Kajal and Siri revealed that they realized how emotionally volatile they can be. Sreerama Chandra and Manas talked about the perspective they gained through their experiences in the house.
Host Nagarjuna then asked the contestants to drop in their complaints over their inmates during the week.
Sunny said Siri was too aggressive in the previous task. Siri had one against Shanmukh for pampering her a little too much. Shanmukh had one against Priyanka for being under confident and always putting others above herself. Priyanka had one against Sunny for playing on aggressively even after she had fallen down in the ice bucket task.
Nagarjuna had a complaint against Sreerama Chandra for not having his complete confidence in Shanmukh after choosing him to play for him. He also had one against Maanas and Kajal as well.
Kajal expressed her dissatisfaction over Sunny's dismissing attitude towards her, and the latter defended himself and apologized reluctantly. Siri was mocked for her judgment in the task where they had to recognise a series of sounds. For the unversed, Siri listed 'tractor' in her reply without the sound being played.
Sreerama Chandra was saved from nominations for the week, and came out to be the first finalist of Bigg Boss Telugu season 5.
Contestants then had to pick some tough emojis for each other and mention their reasons. Everyone roasted Priyanka and Siri.
The housemates then had to sacrifice some personal belongings to save one between Siri and Priyanka and justifying who amongst the two deserves to stay in the house. Siri won, and got her bracelet back.