రన్ వేపై జారిపోయి | సముద్రంలోకి విమానం | US Navy Plane overshoots Runway in Hawaii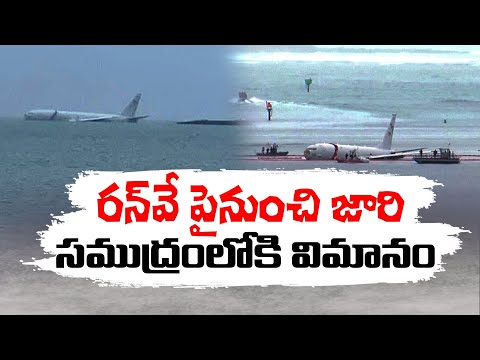 రన్ వేపై జారిపోయి | సముద్రంలోకి విమానం | US Navy Plane overshoots Runway in Hawaii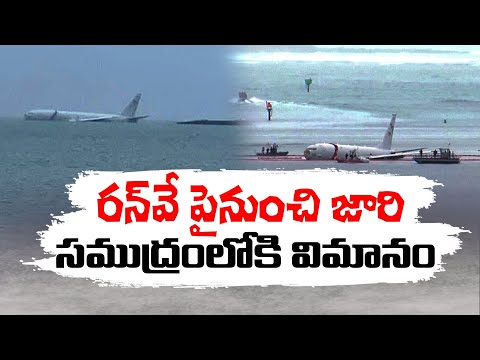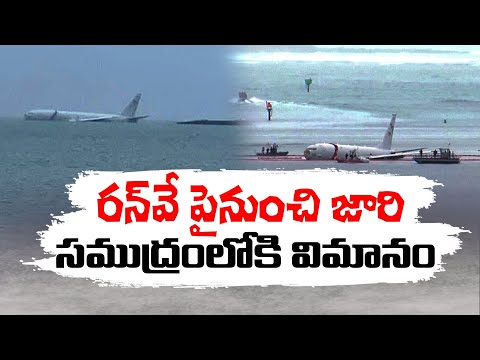 Hero Venkatesh Super Energetic Speech | 11 Mins Non Stop Comedy | Saindhav WRONG USAGE Song Launch
Calling Sahasra Trailer | Sudheer Anand, Dollysha| Arun Vikkirala | Mohith Rahmaniac
Calling Sahasra Trailer | Sudheer Anand, Dollysha| Arun Vikkirala | Mohith Rahmaniac
Katrina Kaif recently graced the Red Sea Film Festival in Jeddah, Saudi Arabia, where she showcased her fashion charm in various stunning outfits. One of her highlighted appearances featured a chic Valentino ensemble, resonating with a "glam Business Girl" vibe, which garnered immense love and praise on social media platforms.
She shared the same pics in her Instagram. During her visit, Katrina notably represented India in a striking black Sabyasachi saree paired with an embellished blouse on the first day. For a subsequent appearance, she donned an elegant shirt-and-skirt combination from Valentino, receiving accolades and admiration online.
Vanity Fair hosted an exclusive party at the festival, which Katrina attended in a glamorous outfit. Sharing glimpses of her stunning look on Instagram, she highlighted the event's focus on women in cinema, expressing gratitude for the hosts and celebrating the presence of 41 women directors showcasing their films.
Katrina's attire at the Vanity Fair bash comprised a crisp white shirt with a collared neckline, front button closures, and full-length sleeves, paired with a silver skirt adorned with shimmering sequins and a figure-hugging fit, creating an alluring, elegant silhouette.
Her accessories were minimal yet impactful, including a black tie embellished with a metal V, statement rings, double hoop earrings, an embellished silver bracelet, and stylish high heels. Complementing her outfit, Katrina opted for subtle yet captivating makeup with feathered brows, smudged smoky eyes, mascara, glossy pink lips, rosy cheeks, and glowing skin.
Upon sharing her photos on social media, fans and celebrities flooded the comments section with admiration. Shweta Bachchan, Neha Dhupia, and numerous fans lauded her stunning appearance with heartfelt compliments and emojis.
Katrina Kaif's fashionable presence at the Red Sea Film Festival 2023 captivated many, with her impeccable style and elegance making a mark among attendees and admirers alike.
Recent Random Post:
Actress Nikita Dutta stepped into Bollywood through her debut film, "Lekar Hum Deewana Dil," in 2014. However, it was her role in the movie "Kabir Singh" that catapulted her to stardom within the Hindi film industry. Starring alongside Shahid Kapoor and Kiara Advani, Nikita portrayed the character of Jiah Sharma in this 2019 hit film directed by Sandeep Reddy Vanga. The success of "Kabir Singh" significantly boosted her career, turning her into a prominent figure in the industry.
In recent times, Nikita has garnered attention not only for her acting prowess but also for her fashion sense. She recently graced the spotlight donning a stunning black cut-out maxi dress complemented by elegant makeup. The attire seemed to exude sophistication and style, highlighting her graceful presence. Her makeup appeared meticulously done, enhancing her features with a touch of elegance, possibly incorporating subtle tones and shades to accentuate her natural beauty.
Nikita Dutta's fashion choices, particularly showcased on her Instagram, have captured the interest of many, consistently leaving a lasting impression. Her recent appearance in the black cut-out maxi dress, combined with the refined makeup, undoubtedly showcased her flair for fashion and added to her allure as a rising star in Bollywood.