Kumari Srimathi Motion Poster | Nithya Menen | Gomtesh Upadhye | Srinivas Avasarala | Swapna Cinema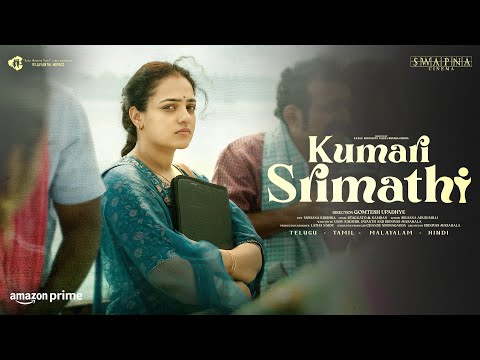 Kumari Srimathi Motion Poster | Nithya Menen | Gomtesh Upadhye | Srinivas Avasarala | Swapna Cinema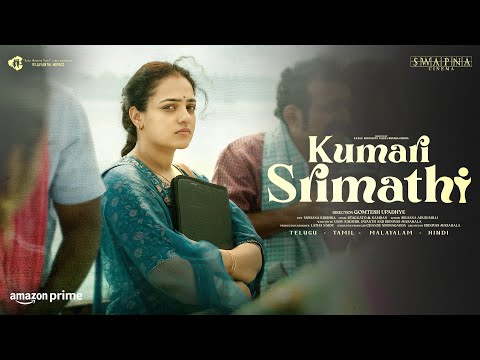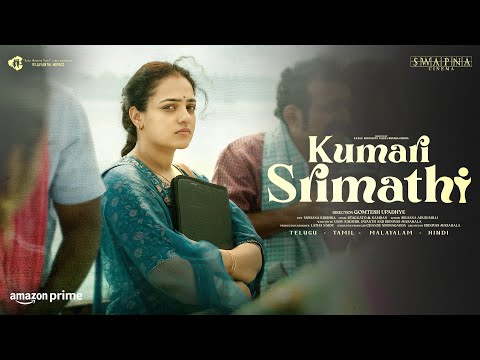 చంద్రబాబు అరెస్ట్‌పై.. సీఎం జగన్‌ ఫస్ట్‌ రియాక్షన్‌! | AP Politics
Detective Teekshana Trailer [Telugu] | Priyanka Upendra | 50th |Trivikram Raghu|Event Linkx Ent |SDC
Detective Teekshana Trailer [Telugu] | Priyanka Upendra | 50th |Trivikram Raghu|Event Linkx Ent |SDC
Star Choreographer, Actor, Producer, and Director, Raghava Lawrence and Bollywood Starlet Kangana Ranaut in a titular role playing the lead roles in the big-budgeted film, 'Chandramukhi 2'. Senior Director P. Vasu is helming the project. Subhaskaran is producing the film under the prominent production house Lyca Productions. This high-budgeted Pan India film is getting released in Telugu, Tamil, Hindi, Kannada, and Malayalam languages on 28th September. Sree Lakshmi Movies is releasing 'Chandramukhi 2' in Telugu states on a grand scale. The film's pre-release event was held grandly at Hyderabad on Sunday by YouWe Media. On this occasion…
Raghava Lawrence said, " I didn't find time to direct a Telugu film after 'Rebel'. Now with 'Chandramukhi 2' I am coming before you. Telugu audience share their love unconditionally. I never saw God. I believe this love you are showering is God. The fan of every hero with whom I worked and composed dance has become my fan too. Thanks to all the heroes who gave chances to me. Coming to this film, My first thanks to Superstar Rajinikanth Garu. I acted in his film. I asked him, 'Vasu Garu narrated the story, can I proceed?'. He said 'All the best. I never forget three people in my life. I wouldn't make it this far without Rajinikanth Garu. I wouldn't get your love without Megastar Chiranjeevi Garu. Nagarjuna Garu made me a director. Keeravani Garu is a musical genius. He doesn't bother about anything except Music. Music is his world. I am glad to work in his Music Direction. P. Vasu Garu has been directing films since I worked as a group dancer. He works very hard even at this age. My body language has Rajini sir style, Chiranjeevi Gari dance. It became a big task for Vasu Garu to separate Rajini Garu from me. I called Rajini Garu and asked him how to do the role. I worked cautiously keeping his advice in mind. I hope you all will love it. Producer Subhaskaran Garu contributed one crore rupees as an aid for specially-abled people. I am also doing my part. This is not my money. It is the money given to me by the audience. Money rotates from audiences to distributors and then to producers. Finally, producers give it to us. Everyone dreams about working with Kangana Garu. Mahima Garu always keeps singing songs in the sets. Thanks to everyone who worked for my film."
Producer NV Prasad said, " Lyca is like my own banner. I am releasing 'Chandramhkhi 2' in Telugu. This film will become a big hit. I wish the second part to become a much bigger hit than the first part. P. Vasu is the son of NTR Gari permanent makeup man Peethambaram Garu. Vasu always carries his blessings with him. The world is talking about Keeravani Garu. The entire world is listening to his music. Raghava Lawrence is an example of how hard work will take us to places. He grew to this position from a common man. It's a great thing that Padmasri awardee Kangana has become a part of this film. I thank everyone who worked for this film. We are releasing the film on a big note. I hope people will love this film and make it a very big hit."
P. Vasu said, " Thanks to Lyca for making this project and for giving this film to us. Thanks to everyone who worked for my film. Without our father Peethambaram Garu, we wouldn't be standing here today. Our godfather NTR Garu gave us everything. Vidyasagar Garu provided music for the first part. We are fortunate that Keeravani Garu gets on board as a Music Composer for the second part. Keeravani Garu asked about why Vidyasagar Garu is not a part of this film. That's his greatness. Keeravani Garu first made a call to Vidyasagar Garu and told him that he was doing music for 'Chandramukhi 2'. Chaitanya Garu penned amazing lyrics. Thanks to my team who worked on the film. I am very happy about Kangana working for this film. I felt happy when Lawrence Master agreed to do this film. It's not a mean task to rise to this position from the last position among the group dancers. His hard-working nature brought him to this stage. I am proud that I have directed the Master. The film is being released on 28th September. I believe everyone will like it. NV Prasad Garu is releasing this film on a grand scale. I request the audience should watch our film and make it a grand success."
Kangana Ranaut said, " 'Chandramukhi 2' is the film I did in Telugu after 'Ek Niranjan'. This journey as Chandramukhi is very special for me. Thanks to my director P. Vasu Garu. Thanks to the Producer for giving me this chance. I will miss Lawrence Master Garu. I never spoke about any Hero like this in my career. I wish to work with him again. Keeravani Garu is the biggest strength of our film. Thanks to everyone who worked for this film."
MM Keeravani said, " They scared in 'Chandramukhi 2' without even revealing the ghost. I am happy working with Lawrence Master. I worked for the first time with Kangana Garu and Lyca. I hope you all will love this film. Vidyasagar Garu has set a mark with the first part. I tried to give my best for this film. Thanks to Vasu Garu for giving me this opportunity." Mahima Nambiar said, " 'Chandramukhi 2' is a very important film in my career. Thanks to my Director and Producers for giving me this opportunity.
It was tough working with Master. Usually, everyone will watch Heroines in the songs. But, if Master is there, everyone concentrates on him. I am glad working with Kangana madam. 'Chandramukhi 2' which is releasing on 28th September will enthrall everyone. Watch the film only in theatres and encourage us." Lyric Writer Chaitanya Prasad said, " I have seen 'Chandramukhi' film multiple times.
I never thought I would write songs for that film. Keeravani Garu, Vasu Garu, and Lyca Productions gave me the chance to pen six songs for this film. I write five songs in Tamil and one song in Telugu. I worked along with Madan Karky on many songs. He wrote the Tamil version in Telugu. I write the Telugu version in Tamil. I wish the film to become a big hit."
Recent Random Post:
It has become a norm these days to have paid premiers a few days ahead of the movie's actual release. We have seen in happen for many movies in recent times and flicks like 'Samajavaragamana' and 'Baby' benefitted heavily due to it. They gained good talk even before the film's release which prompted the audience to step into the theatres.
But movies like 'Hidimba' and 'Rangabali' were affected by it as the negative talk spread even before the film's worldwide release. Paid premiers are double-edged swords and it can quickly turn against you. Now, the team of 'Pedha Kapu 1' has taken a daring decision and are going to have paid premiers one day ahead of the movie's release.
The coming is hitting the screens on 29th September but the paid premiers will be organized on during the night of 28th itself in both the Telugu states. The bookings have already begun for a show in Hyderabad and the makers are going to add more shows soon. As we know, Ram's 'Skanda' and 'Chandramukhi 2' are releasing on the 28th and the entire focus will be on these two releases.
But the makers went ahead with 'Pedha Kapu 1' premiers which is a bold decision. Virat Karrna is getting introduced as the hero with 'Peda Kapu'. Pragathi Srivastava is the heroine in this movie while Rao Ramesh, Naga Babu, Tanikella Bharani, Brigada Saga, Rajeev Kanakala, Anusuya, Eeshwari Rao, Naren and others play important roles. 'Akhanda' producer Miryala Ravindar Reddy is the producer of this movie. Chota K Naidu cranks the camera while Mickey J Meyer composes music.