iSmart News : ఈ నర్సులకు చేతులెత్తి మొక్కాలె || అప్పుడు టిక్ టాక్ సెలబ్రిటీస్.. ఇప్పుడు ఖైదీలు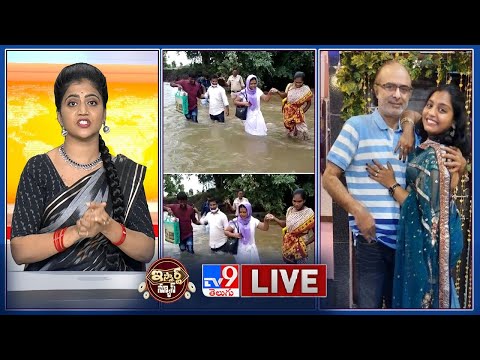 iSmart News : ఈ నర్సులకు చేతులెత్తి మొక్కాలె || అప్పుడు టిక్ టాక్ సెలబ్రిటీస్.. ఇప్పుడు ఖైదీలు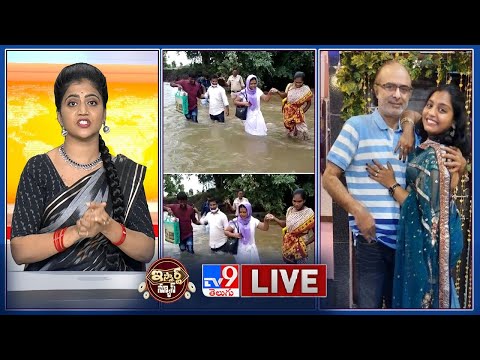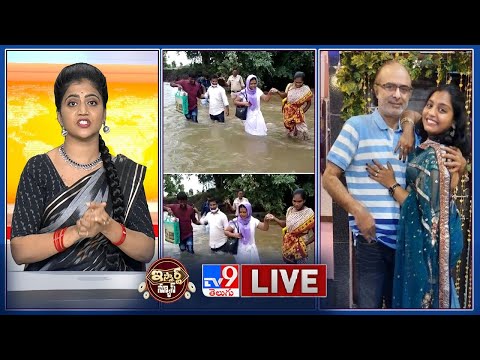 మొగుడు పెళ్ళాం అంటే ఇలా కూడా ఉంటారా అన్నట్టే ఉన్నారు ..మాయ మాటలు చెప్పి కోట్లు కొట్టేసారు
Garam Sathi Hilarious Comedy as Modern Love Guru | Garam Garam Varthalu |
Garam Sathi Hilarious Comedy as Modern Love Guru | Garam Garam Varthalu |
Advertisement
Recent Random Post:

1)Anee-Uma's ugly fight
With some ugly fights during the nomination task, profane language, contestants getting physical and more, the second week in Bigg Boss Telugu 5 was quite dramatic. This week has witnessed the other side of a few contestants, some of them getting trolled on social media and giving host Nagarjuna Akkineni enough pointers to address. Here's a quick recap of week 2.
2)Rise of Sweta


The recent nomination task has witnessed a high voltage drama. Uma and Anee had a verbal spat while nomination. It got uglier as Sweta Varma slammed Hamida, Uma Devi, and Lobo as well. While Sweta nominated Lobo and Hamida while hitting back at them, she lashed out at Uma Devi for disrespecting Anee. Sweta considers Anee as a motherly figure. Sweta said they can't afford to lose 'humanity and respect for their co-contestant' despite it being a reality TV show.
However, on the contrary, Sweta soon slapped Hamida and Lobo with color. This was questioned by Shailaja Priya and netizens as well. Sweta earned flak on social media for her contradictory action during the nominations task though she tried to justify and quickly apologised for the same.
3)Nataraj calls Ravi a 'fox'


During the nomination task, Nataraj has sarcastically narrated a short story of a fox entering the house and manipulating seven sheep against a tiger during the nominations task. Though Nataraj refused to name the 'fox' (Nakka) or 'tiger' (Puli) in the story, Shailaja Priya thought he was calling her the 'fox'. A recent teaser of the upcoming episode shows Ravi confronting Nataraj over the indirect allegations of manipulation and the latter refusing to open up.
4) When Anee called Uma 'Chillar'…


The recent episode witnessed Anee engaging in an ugly spat with Uma Devi from the opponent team for allegedly destroying their baton. Anee was shown losing her cool at Uma and saying, "How dare you tear the baton Uma?! Thu… chillar". Uma gives her a strong retort, too. The task saw Siri also alleging Uma of using foul language
5)Lobo gets medical help; Bigg Boss' warning to housemates


The captaincy contender task 'Pantham Needa Naada' task got murkier when the housemates didn't mind getting physical during the game. While Bigg Boss initially suspended the task instructing the contestant to stop getting violent, the task was eventually terminated by Bigg Boss. Though both teams had their differences of opinion regarding the no.of batons possessed by Team Wolves, they were declared the winners of the task.vTowards the end of the episode, both the teams had an equal number of flags. Lobo collapsed during the first level of the task and sought medical help. Ravi asked him to stop smoking as well.
6)Shanmukh and Sweta get trolled


While Sweta got trolled on social media for talking about humanity and respect and slapping Hamida and Lobo with color within no time. Her contradictory act was questioned by many including Shailaja Priya. Shanmukh's reaction to Uma's profane language during the nomination task also became fodder for memes on social media. Netizens also questioned the 'special treatment' for Shanmukh on his birthday that was shown in a teaser. Interestingly, Sweta and Shanmukh have shared their birthday. They have cut a cake made by the housemates while a video of his parents and Deepthi Sunaina wishing him was also played.
7)What's cooking between Sreerama Chandra and Hamida?


While the two were spotted spending some quality time during the previous week, they got closer in this week. After a tiresome captaincy contender task, Sreerama Chandra was shown giving Hamida a body massage and she was seen telling him that she feels like being close to him at times and also wants to stay away from him too. Sreerama Chandra and Hamida recently scorched the screens with a sizzling performance on the popular romantic number Manohara.