Por Thozhil Official Teaser | Sarath Kumar, Ashok Selvan, Nikhila Vimal | Applause Entertainment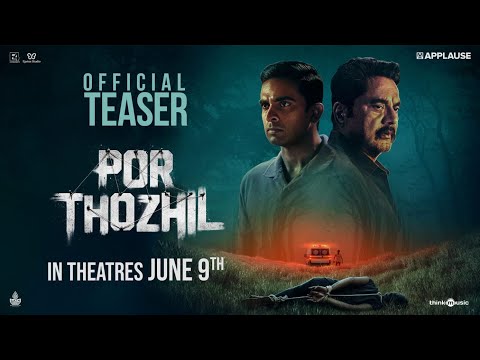 Por Thozhil Official Teaser | Sarath Kumar, Ashok Selvan, Nikhila Vimal | Applause Entertainment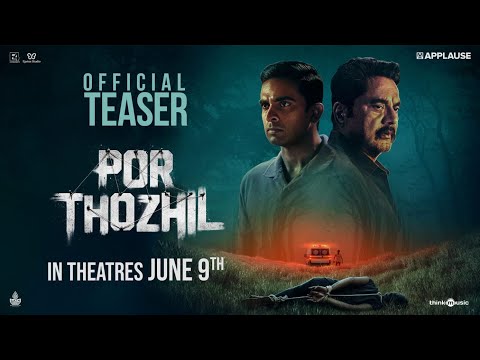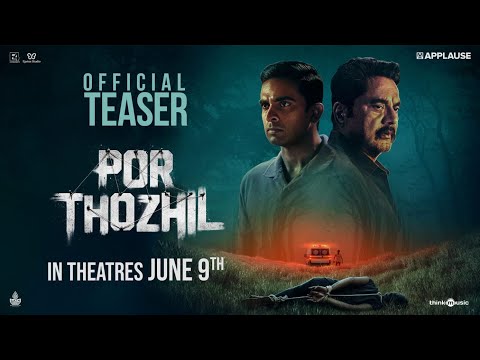 Zara Hatke Zara Bachke Trailer 2 | Vicky Kaushal & Sara Ali Khan | Dinesh V | Laxman U | 2nd June
Hotstar Specials School Of Lies | Official Trailer | Nimrat K. | Sonali K. | 2nd June
Watch Hotstar Specials School Of Lies | Official Trailer | Nimrat K. | Sonali K. | 2nd June
The promos are not good and the publicity was not that great for 'Bichagadu 2'. On top of that the talk on the first day was disastrous. Despite all that, Vijay Anthony's film got good collections at the box office. This is quite interesting as this film which arrived as a sequel to the 2016 film 'Bichagadu' was released last Friday in Telugu and Tamil simultaneously. The movie collected a gross of 10 crores in the first weekend in Telugu alone.
The collections in Tamil were more than that. The earnings from the weekdays are decent too and 'Anni Manchi Sakunamule' which did not earn big despite the positive talk helped 'Bichagadu' as well. As a matter of fact, 'Bichagadu 2' was very weak in terms of content but the brand of 'Bichagadu' worked out big time. The first film touched a lot of people and the movie lovers who laughed at the title at the beginning too fell in love with the concept which made the film a huge success.
It is amazing to see 'Bichagadu' perform so well despite the lack of great content. Had the second part been directed by Sashi who made the first part, some people argue that it might have been more touching. Vijay Anthony's role in the success of 'Bichagadu' is quite minimal as any other actor would have delivered an equal if not better performance. The concept and emotions are the key factors for that film's success.
Director Sashi made 'Sollamale' (remade as 'Seenu'), 'Roja Kuttam' (dubbed as 'Roja Puuli' and other emotional films but 'Bichagadu' was his best work. Vijay Anthony paled as a director in front of Sashi. No one knows what happened between Sashi and Vijay Anthony but the musician-turned-actor decided to wear the director's hat too. Now, one can only predict what would have happened if Sashi was the director of 'Bichagadu 2' as it will never become a reality.
Recent Random Post:
Exactly 20 days back, gorgeous beauty Trisha Krishnan celebrated her 40th birthday. A lot of beauties usually put an end to their careers at this stage or shift to character roles but Trisha is still managing to take our breath away with her performances and irresistible charm. A few years back, many thought that her career is about to end but '96' breathed life into her career and there is no looking back for her right now.
People were mesmerized by her beauty once again in 'Ponniyin Selvan 2'. Looking at the projects she is committing to now, people might get amazed. She is already working on 'Leo' with Thalapathy Vijay. Directed by Lokesh Kanagaraj, it is one of the most-awaited projects in South India. Sources suggest that she is all set to romance another big star hero in Tamil.
He is none other than Ajith Kumar. Magil Thirumeni is making a film with 'Gambler' hero and Lyca Productions is bankrolling this project. Trisha is almost confirmed for this role. These days, star heroes are not shying away from acting with senior heroines like before. They are also keeping in mind the drastic age gap and going for experienced heroines who can show their acting prowess when needed.
Previously, only Nayanthara occupied this category and Trisha is now giving some serious competition to the Lady Superstar now. As we know, Trisha is also the female lead in Mani Ratnam and Kamal Hassan's project.