మా ఇష్టం వచ్చిన బండిలో మేము వెళ్తాం.. అది మా హక్కు | Congress MLA Bhatti Vikramarka Press Meet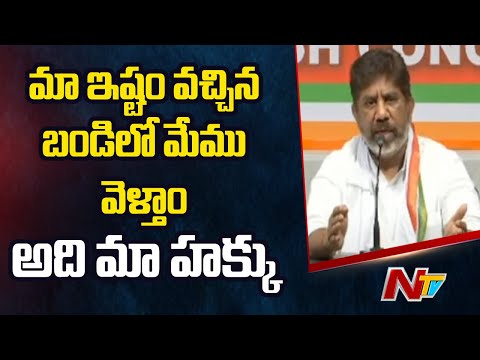 మా ఇష్టం వచ్చిన బండిలో మేము వెళ్తాం.. అది మా హక్కు | Congress MLA Bhatti Vikramarka Press Meet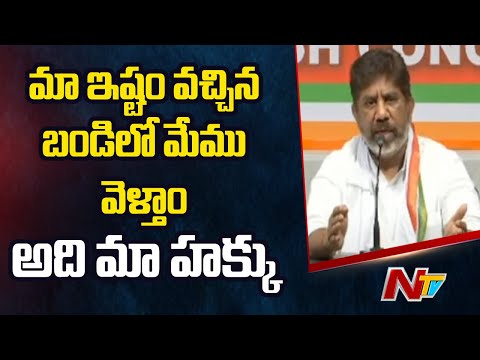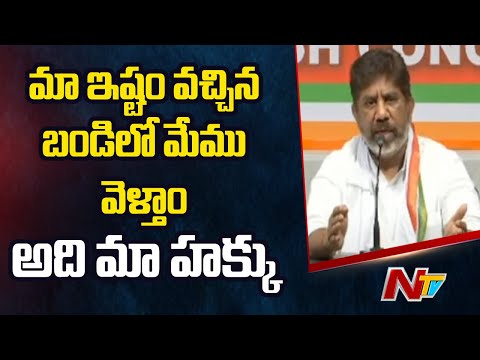 4:30 PM | ETV Telugu News | 27th Sep 2021
Kondapolam Movie Trailer Update | #KondapolamTrailer | Vaishnav Tej | Rakhul | Krish |
Kondapolam Movie Trailer Update | #KondapolamTrailer | Vaishnav Tej | Rakhul | Krish |
The makers of the Telugu film 'Natyam' that is focussed on traditional dance received appreciation for the film from none other than the serving Vice President of India Muppavarapu Venkaiah Naidu. He had watched the film and appreciated the director and the lead actor in the dance-based film.
Actress Sandhyaraju, a trained Kuchipudi dancer who essayed the prominent role in the film, and director Revanth Korukonda, who helmed Natyam were appreciated by the Vice-President for their efforts. He appreciated them through his Twitter handle.
"Natyam is a beautiful film starring Kuchipudi dancer Mrs. Sandhyaraju in the lead role, portraying the greatness of dance. Congratulations to Revanth Korukonda, the director who made the film that captures the importance of arts in Indian culture, and to the other actors," Venkaiah Naidu's tweet reads.
Besides appreciating the director-actress duo via Twitter, the honorable Vice-President met them and presented the 'Women in Art and Culture' book to Sandhya Raju. The film has been getting a positive response from the industry. While the teaser was launched by Young Tiger NTR, the trailer was launched by the undisputed king of Tollywood Megastar Chiranjeevi.
Recent Random Post:
Senior actor, famous character artist Raja Babu has passed away due to prolonged illness. He was 64. Family members said he breathed his last on Sunday night. Tragedy struck the film industry with the sudden death of Raja Babu. Many film personalities mourned his death.
Born in Narasapurapet, Ramachandrapuram in East Godavari district, Raja Babu travelled all over the country putting on plays as a child. He entered the film industry as an actor with the 1995 film 'Ooriki Monagadu'.
After that, the veteran actor acted in films like Sindhuram, Samudra, Aadavaru Maatalaku Arthalu Verule, Murari, Seethamma Vaakitlo Sirimalle Chettu, Brammosthavam, Bharat Ane Nenu. He also produced the films "Swargam-Narakam" and "Radhamma Pelli" under the direction of Dasari Narayana Rao. He played character roles in over 60 films.
Apart from the films, he has also acted in serials like Vasantha Kokila, Abhishekam, Radha Madhu, Manasu Mamata, Bangaru Kodalu, Bangaru Panjaram, Na Kodalu Bangaram. He has acted in almost 48 serials so far in his career.