Hunt Movie Official Trailer | Sudheer Babu | Bharath Niwas | Srikanth | Mahesh Surapaneni | Ghibran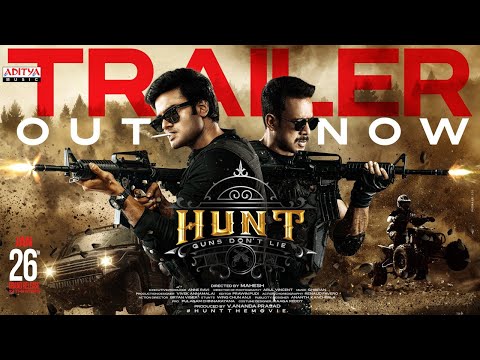 Hunt Movie Official Trailer | Sudheer Babu | Bharath Niwas | Srikanth | Mahesh Surapaneni | Ghibran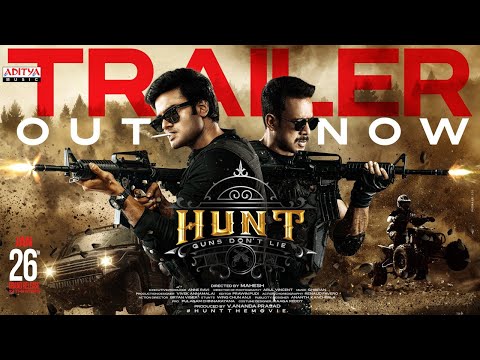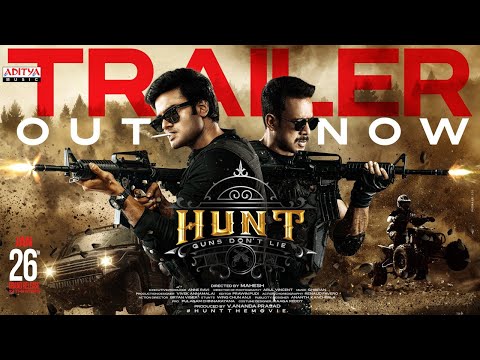 Shakalaka Shankar The Boss Movie Official Teaser || RGV || 2023 Telugu Trailers
Kick – Official Trailer | Santhanam, Tanya Hope | Prashant Raj | Arjun Janya
Watch Kick – Official Trailer | Santhanam, Tanya Hope | Prashant Raj | Arjun Janya
Shah Rukh Khan starrer Pathaan is breaking one after the other records at the box office and is going strong. Pathaan is a much-anticipated spy thriller and gave a big relief to Bollywood. This is an occasion to celebrate for SRK fans. Shah Rukh's colleagues in the industry are showering praise on the massive success of Pathaan.
Actress-producer Neha Dhupia made some interesting comments after watching Pathaan. She said that only sex and Shah Rukh Khan sells. In fact, her statement is an old one. Around twenty years ago, she made the statement. Back in 2004, Neha Dhupia's bold movie Julie got released and she made the comments.
Either sex or Shah Rukh sells statement created a big uproar. This became a hot topic for the industry, and for outsiders. Her old statement is getting a good response on Twitter as Pathaan is seeing good success.
"Almost two decades back Neha Dhupia had given a statement 'only sex or Shah Rukh Khan sells' and that stays true even today!" said a Twitter user sharing the old statement.
"20 years on, my statement rings true. This is not an 'actor's career' but a 'king's reign'!" Neha Dhupia reacted to the tweet. She also added the King Khan hashtag to her response.
Neha Dhupia made the comments when Priyanshu Chatterjee-Sanjay Kapoor's Julie was released in 2004. Neha played a sex worker in the film. This is the boldest movie of her career. She was in the headlines with her acting in bold bed room scenes.
In an old interview, Neha Dhupia said.. "Julie has love-making scenes and shots exposing my bare back… I'm not affected by the sex symbol tag. It doesn't bother me if people say I have overshadowed Mallika Sherawat and Bipasha Basu by exposing in Julie. In today's time, either sex sells or Shah Rukh Khan. So I would rather be a sex prop in my next five films".
Recent Random Post:
Controversial Bollywood actress Kangana Ranaut needs no introduction. She is one of the star actresses in B-town. More than her work Kangana's controversies make her hit the headlines. Her fierce nature landed her in many controversies. She locked horns with the Maharashtra government and the Union government granted her a security cover.
She used to use Twitter space to voice her opinions. Kangana Ranaut's tweets became many controversies and her account was blocked. Citing a few violations the Twitter management removed her account and shocked her.
After around two years her Twitter account is said to have been restored and she is back in the social media space. After her Twitter account was suspended Kangana Ranaut has been using her Instagram account to share updates on her work and films.
Now the Queen Actress is back on Twitter as per the information. Several media reports reported that and carried out news on her Twitter account restoration. A Twitter account which is named Kangana Ranaut made a tweet saying that it feels nice to be back on Twitter.
"Hello everyone, it's nice to be back here." the Tweet reads. She added a happy emoji at the end of the tweet. Kollywood actor-music composer G. V. Prakash Kumar reacted to the tweet and replied with a fire emoji. This is making many believe that the account might be of Kangana Ranaut.
On the work front, Kangana Ranaut is busy with her much-awaited film Emergency which will take us to the emergency period. The actress is playing former Indian Prime Minister Indira Gandhi in the biopic drama. She went through a big transformation to match her look.